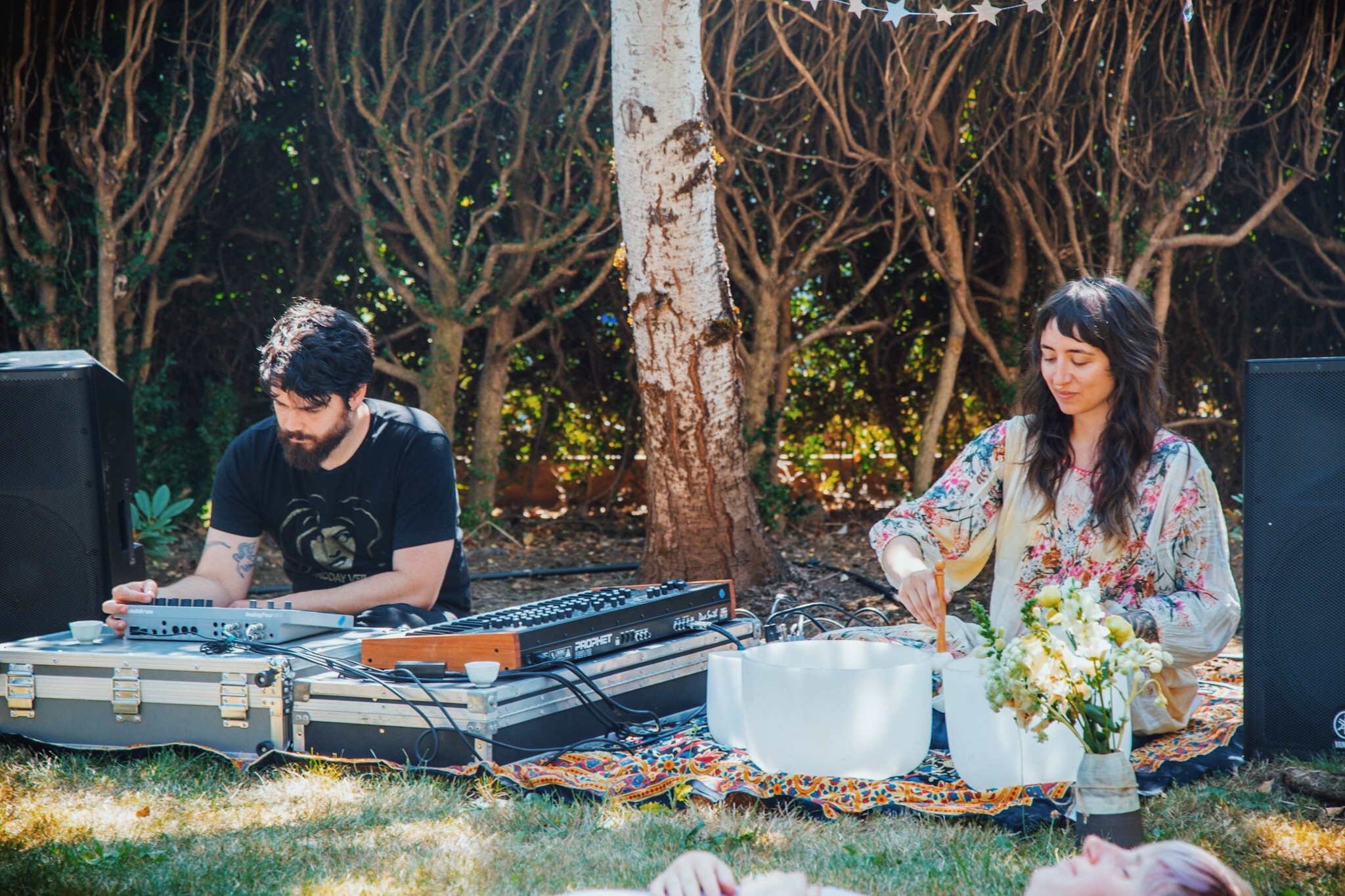 our story
Moss Wand was born out of the death and rebirth of the forest floor - the fallen pine needles, the decaying leaves, the dried moss and lichen of the Pacific Northwest. By uniting the grounded and primal reverberations of crystal singing bowls with the ethereal and gentle musings of various synthesizers, Moss Wand (Troy Micheau + Brianna Sas) channel the crystallization of the vast expanse of Mother Earth with the infinite potential of the cosmos.
✨
Moss Wand combines the pervading, healing vibrations of crystal singing bowls with soothing synthesizer melodies and drones to create an inter-dimensional experience.
As partners in music and in life, Troy and Brianna share a deep passion for cultivating a safe and sacred space for beings to receive gentle healing vibrations and simply bathe in the luminal soundscapes.
Our collective mission is to provide a space for you and your loved ones to fully integrate the deepest sense of love and connection.
Together, they curate ritual events for all occasions including:
weddings and renewal of vows

bridal showers

engagement parties

rehearsal dinners

pre or post-wedding events

baby showers

home birthing rituals

birthday celebrations

etc! the possibilities are truly endless
✨
meet troy + brianna
BIOS COMING SOON…